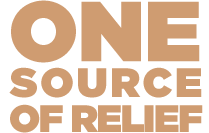 NUCYNTA® ER (tapentadol) is the first and only FDA-approved long-acting opioid designed to control both nociceptive pain and the neuropathic pain associated with diabetic peripheral neuropathy (DPN).

The use of any opioid may result in serious, life‑threatening, or fatal respiratory depression, even when used as recommended.
Not an actual patient.
THE COMPLEXITY OF
CHRONIC PAIN
---
---

Review the two main types of pain physiology: nociceptive and neuropathic pain.
CO-PAY SAVINGS
FOR ELIGIBLE PATIENTS
---
---

NUCYNTA ER offers confidence of access and low out‑of‑pocket costs for your patients.